The black rubbery rear spoiler was never fitted to a 280SL so mine was a retrofit by a previous owner. I had several issues with the spoiler:
- the weight of it made the boot drop down sometimes (original cars had stronger boot springs)
- cars with the spoiler as standard didnt have the chrome handle
- there was a small cut in the rubber on the spoiler
- i dont like the look of them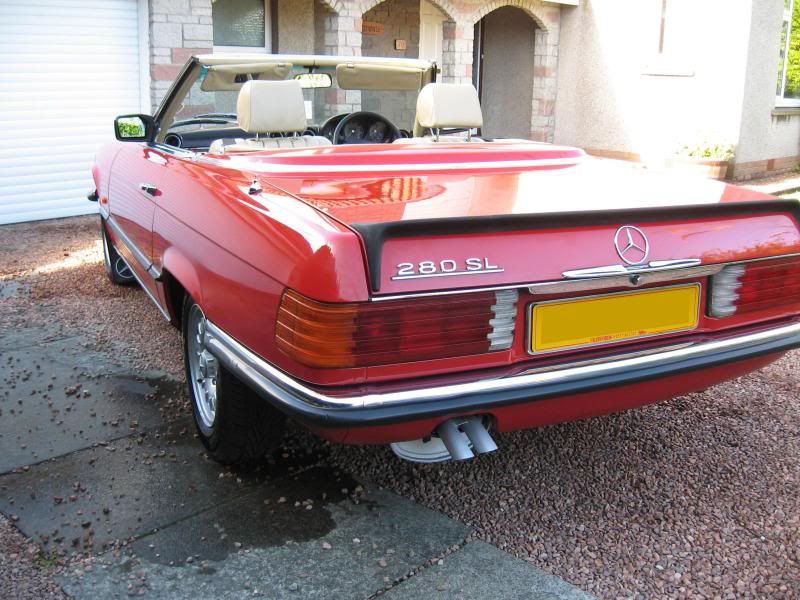 So, i decided to remove it. The spoiler was held on by the correct fittings which is 6 holes along the edge of the bootlid. After these were undone, the spoiler was removed from the car.
Unfortunatly, along with the expected holes I was also faced with some surface rust which needed removing and treating. I ground back around the area and treated the rust with a rust treatment gel. I then filled the holes with some "hard as steel" type putty, along with some standard bodywork filler:
The boot was then resprayed in Signal Red to finish the job: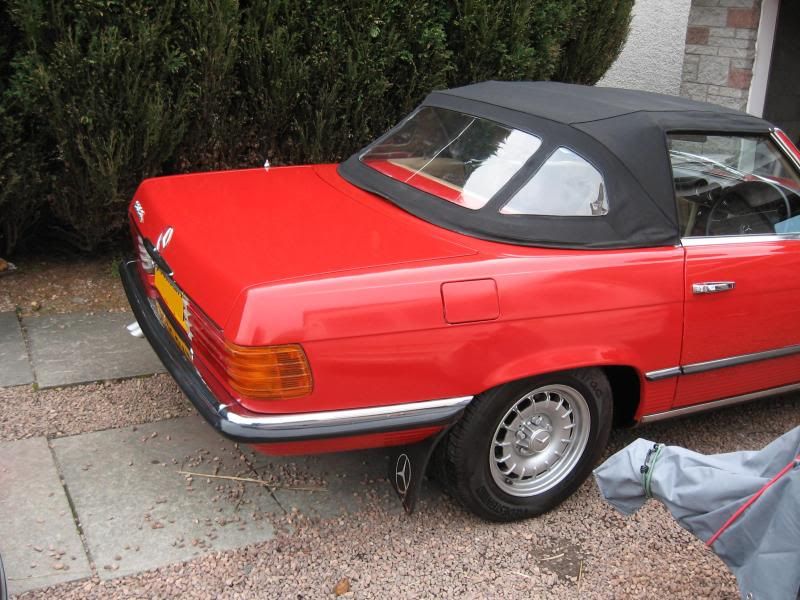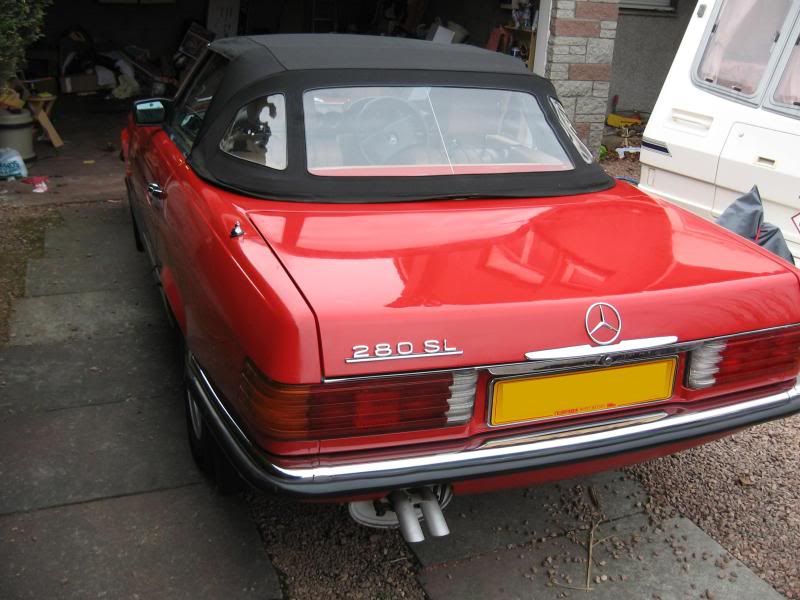 Although I am still not 100% sure I prefer it without the spoiler, I think it gives it a cleaner look - and the boot now opens and stays open as intended!